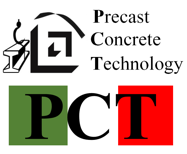 The time and commitment that CSG invests in the field of innovation research and in the organization of technical events is remarkable. CSG starting from the year 2016 has given an acronym to promote its events: PCT "Precast Concrete Technology". Since then, the PCT logo with the Italian flag is shown in all the technical events organized by CSG.
Since the years of the Chiaravalle seminar in the mid-1990s, at the behest of Maurizio Frasani CEO of CSG, it has become a regular event for Italian precast professionals, to the today's technical seminars on the most important precast topics. The link between CSG with Universities and Associations is strong. CSG is always at the forefront of promoting and organizing technical events all over the world that promote research on new precast technologies.
The Technical Seminars and the Technical Mission to Italy these are the events that every year involve precst companies and professionals from all over the world.
History: the Chiaravalle Seminars
At the end of the 1980s Maurizio Frasani decided to invite all the italian precast professionals in the beautiful and ancient Cistercian abbey of Chiaravalle della Colomba, placed a few kilometers far from the CSG offices. The Chiaravalle Seminar is a regular annual appointment for Italian precasters, with valuable speeches from university professors and precast specialists.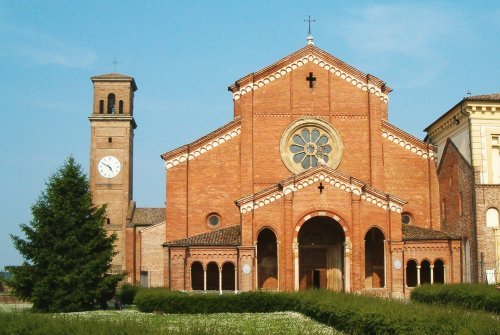 Technical Mission to Italy
It was the 2014 when the Technical Mission in Italy took over, from an intuition of Maurizio Frasani. A tour organized entirely by CSG for foreign precasters, interested to know about the italian precast technology, and to learn new innovations and organizational methods. An busy week traveling by coach from Rome to Milan, from Florence to Venice, visiting some of the most advanced precast factories of the world. The Technical Mission combines work, tourism and friendship. An unmissable appointment.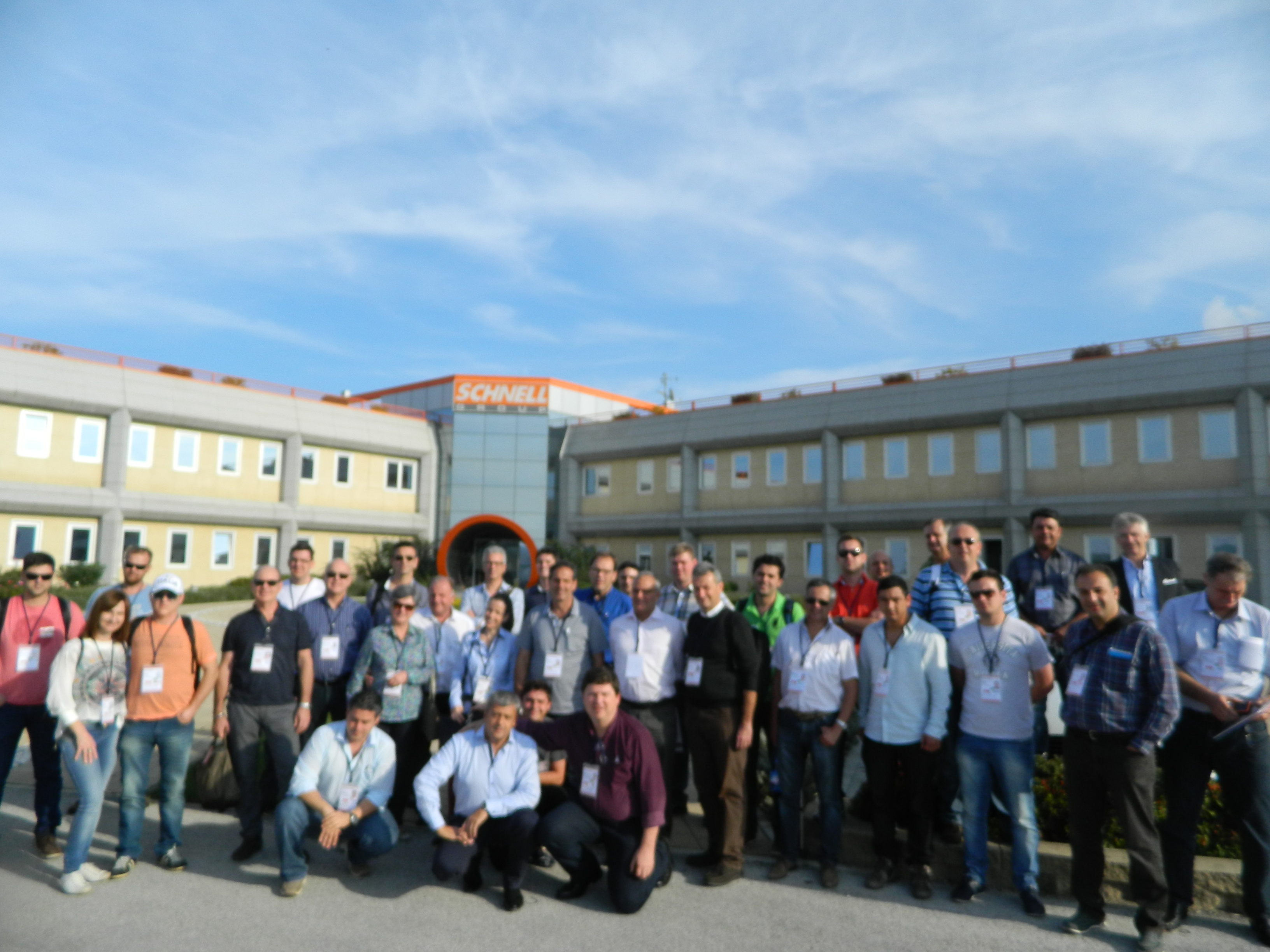 PCT ITALY at the SAIE Exhibition in Bologna – 2016
After the time of the seminar in Chiaravalle, CSG has returned to organize a technical seminar on precast, also open to foreign professionals, and promoted by ASSOBETON and CTE. The last edition took place at the SAIE in Bologna in 2016.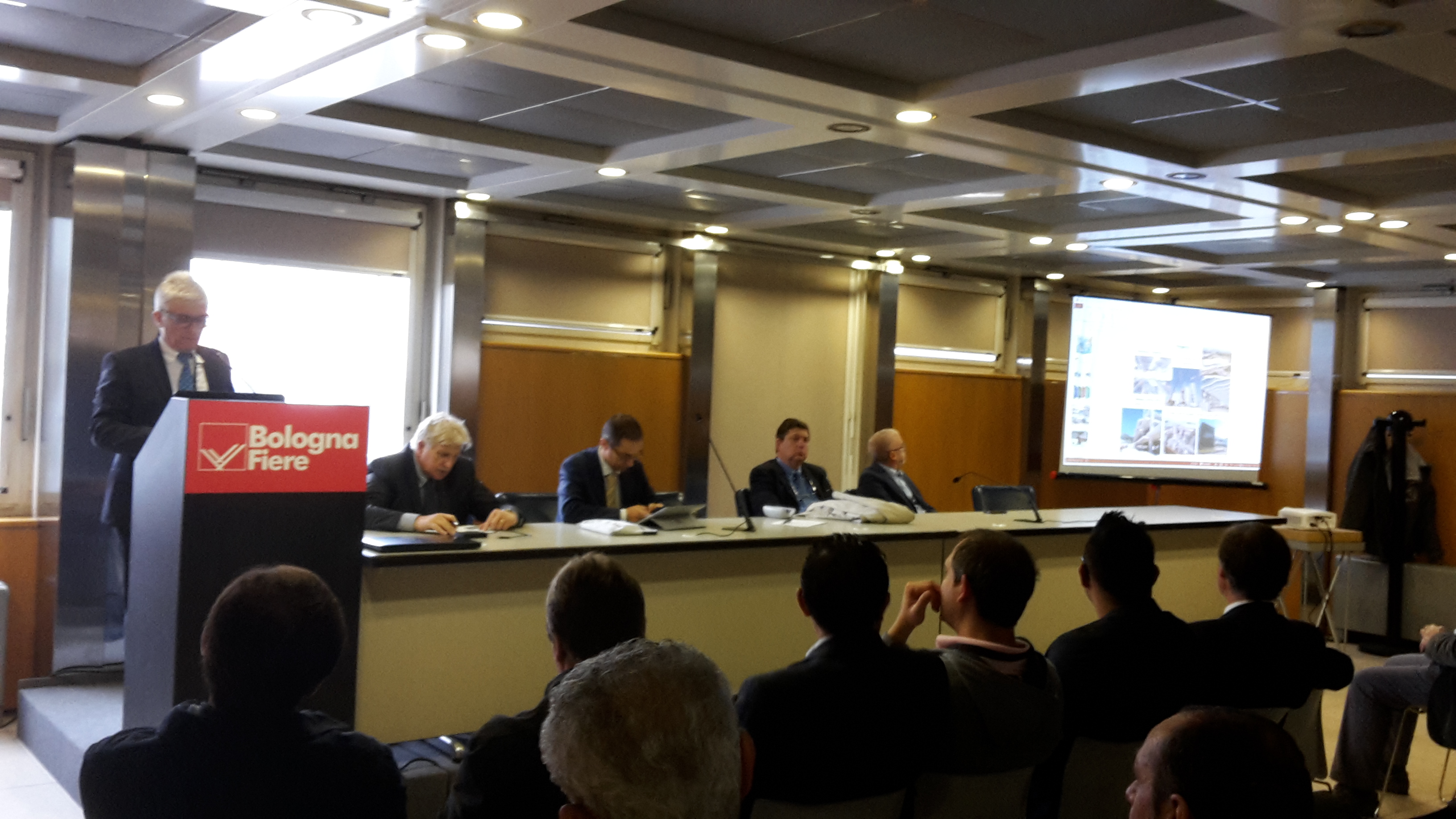 PCT BRASIL Precast Seminar in Brazil
Dal 2015 ogni anni CSG organizza con l'aiuto dell'Università dell'Alto Vale nello stato di Santa Catarina il seminario sulla prefabbricazione Brasiliana e Italia. Due giornate aperte ai prefabbricatori e agli ingegneri brasiliani dedicate all'arricchimento tecnico e all'intercambio di esperienze professionali.
Since 2015, every year CSG organizes, with the help of the University of Alto Vale in the state of Santa Catarina, a Technical Seminar on the Brazilian and Italian precast. Two days open to Brazilian precasters and engineers, focused to the technical and professional growth.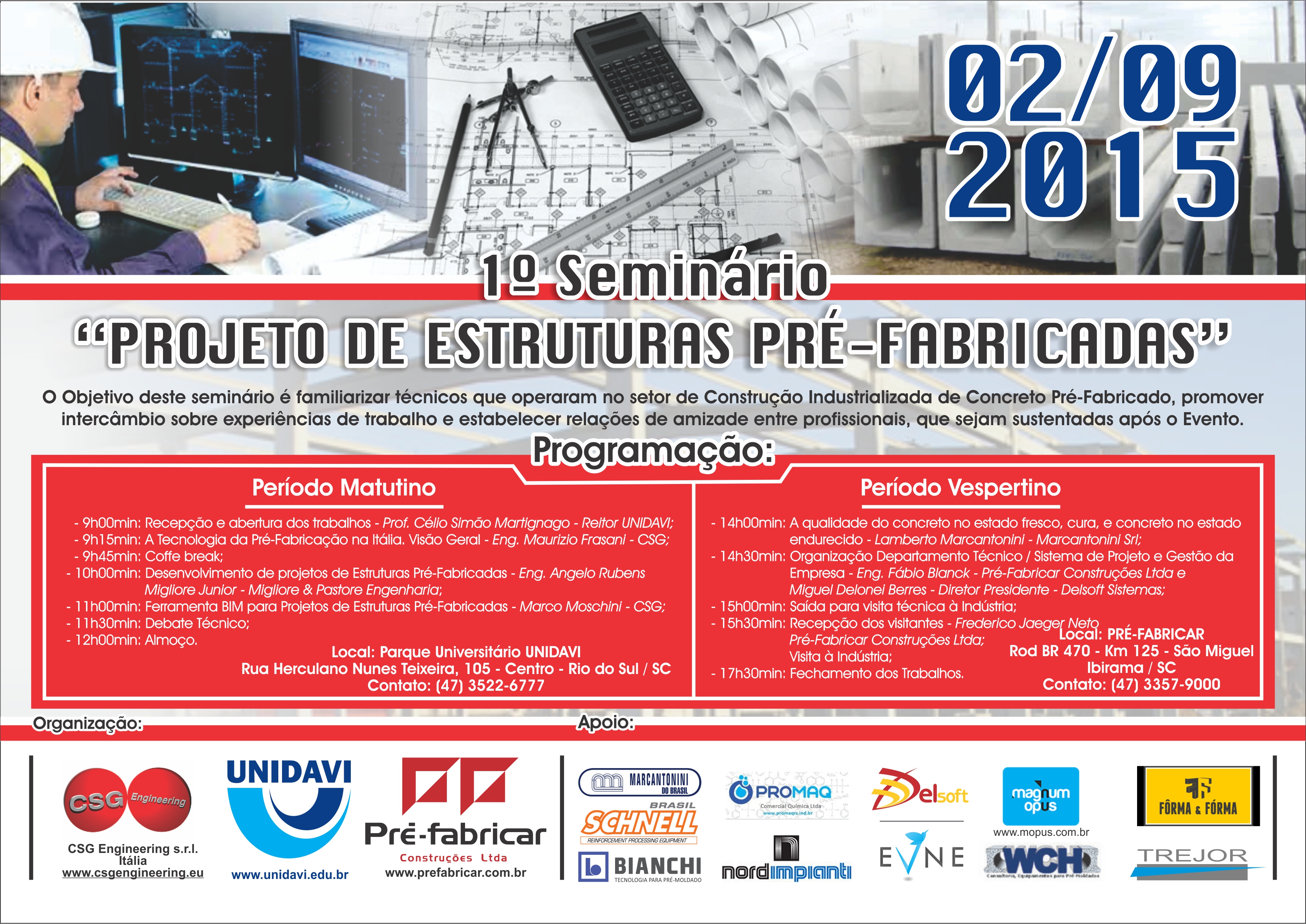 Considerations
We believe that these events can be important for the innovation and the development of the Precast Industry, meeting opportunities for professionals from different countries to exhange experiences. A network that CSG Engineering is willing to keep and expand over time.